By Marco Marco
Hollywood's Premier Designer Costume Rentals
From flamboyant dresses and high-end suits to theatrical costumes and show-stopping accessories, the rental company has everything needed to create an unforgettable look for any occasion.
Contact Us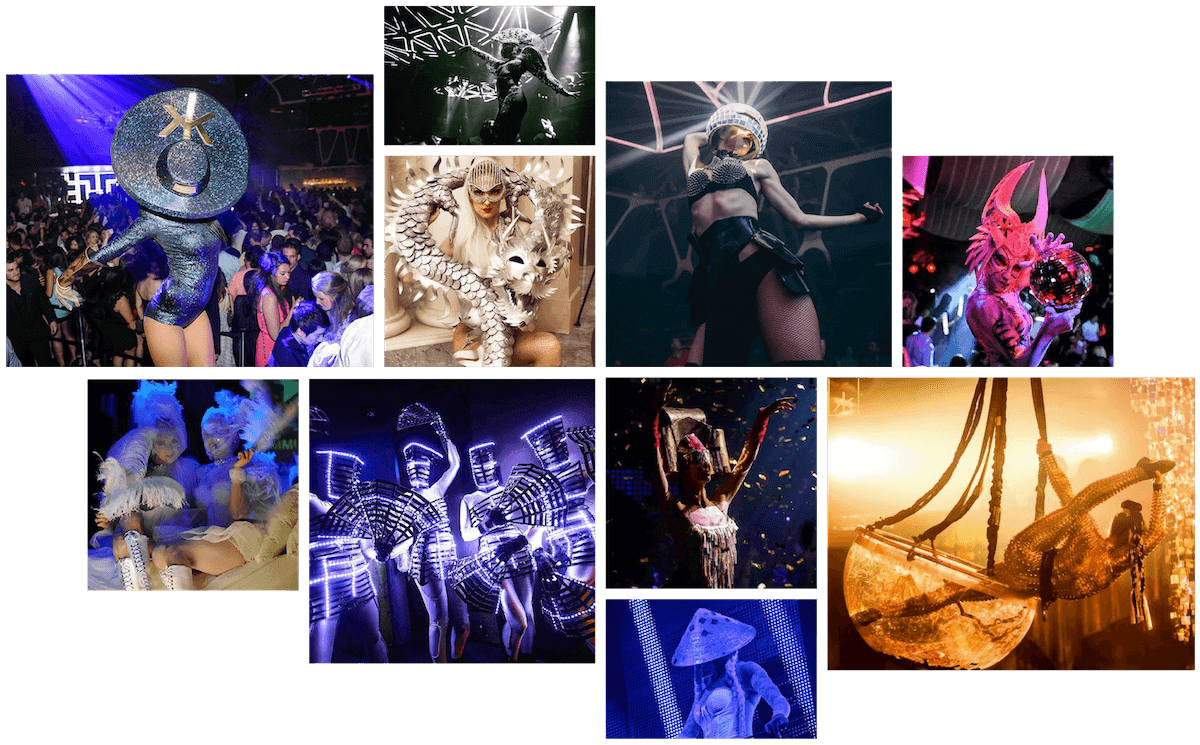 Make a Statement
For Every Occasion
Red Carpet Event
Music Video Shoot
Theatrical Performance
Rental Process
How it Works
Renting high-end fashion has never been this easy or convenient. We look forward to serving you on your journey to sartorial excellence with our premium rental service.
1. Approval Period
To gain access to our online directory of products you will need to be approved and issued an authorization code. Please contact us to receive your unique authorization code.
2. Selection Process
Begin your rental journey by browsing our exclusive and high-end collection, either online through our digital platform or in-store at our Hollywood Showroom. Our curated assortment of costumes and Marco Marco Archival pieces feature a wide variety of styles and designs to suit your unique needs and tastes.
3. Reservation
Once you have chosen your desired items, proceed to reserve them for your specified rental period. A reservation deposit is required at this point to secure your items. This process can be completed swiftly and conveniently through our secure online payment system or in person at our Hollywood Showroom.
4. Confirmation
After we have received your reservation deposit, a confirmation email will be sent to you outlining the details of your reservation, such as the rental period and the chosen items. This serves as your official receipt and record of the transaction. If you do not receive this email within a few hours of making your reservation, please contact our customer service team for assistance.
5. Delivery or Pickup
With confirmation in hand, your selected items will be prepared and either shipped to your given address or readied for pickup at our Hollywood Showroom. We ensure that all our products are carefully packaged to maintain their quality and delivered on time for your convenience.
6. Return and Cleaning
At the end of your rental period, return the items to us. You may choose to have them cleaned by our preferred vendor or opt for a cleaning charge to be deducted from your deposit. We prioritize maintaining the high-quality condition of our products and ensuring they are ready for the next user. Please note, all items should be returned in the same condition as received.
Browse by Type
Featured Categories
Frequently Asked Questions
What are High End Costume Rentals and who is the Archive Hollywood?
A High End Costume Rental service like The Archive Hollywood provides customers with the opportunity to rent costumes of exceptional quality and craftsmanship, typically used in professional contexts such as films, theater, and photo shoots and more. These costumes are often designer or bespoke pieces, created by experienced costumers and tailors.
Why would someone choose to rent a high-end costume?
Renting a high-end costume allows individuals or companies to access exceptional quality costumes without the large financial investment of purchasing. It can also provide access to a wide variety of styles and periods, which may be especially useful for themed events or productions. Moreover, it can ensure that the costumes are accurately fitted and professionally maintained.
How does the rental process work?
To rent a high-end costume, customers usually browse through the rental company's online catalog or visit their physical showroom. After choosing a costume, they often have a fitting session to ensure the costume fits correctly. Once the rental period is agreed upon, the customer pays the rental fee, which usually includes a deposit to cover any potential damages. At the end of the rental period, the costume is returned and the deposit is refunded, provided the costume is in its original condition.
What should I consider when choosing a high-end costume rental service?
When choosing a high-end costume rental service, it's important to consider the variety and quality of costumes available, the fitting and alteration services provided, and the reputation of the rental company in the industry. Additionally, consider the rental policies in terms of cost, duration, and damage liability to ensure they align with your needs and expectations.
Can I alter the rented costume?
Generally, alteration of rented costumes is prohibited as it can cause damage or change the original design. However, The Archive Hollywood offers fitting services and may perform minor alterations to ensure the costume fits correctly. Any alterations are performed by the Archive's in-house professionals to preserve the integrity of the costume.
What is the typical cancellation policy for The Archive Hollywood rentals?
The Archive Hollywood has a cancellation policy in place to protect both the customer and the business. This often stipulates that cancellations must be made within 48 hours to receive a full refund. After this window, refunds will not be possible due to the potential loss of other rental opportunities for the costume.
What is the damage policy for The Archive Hollywood rentals?
The damage policy holds the renter liable for any damage caused to the costume during the rental period. Any alterations made outside of The Archive's in-house tailors could result in forfeiting the deposit and paying additional fees.
What are common rental terms for The Archive Hollywood rentals?
Rental terms specify the duration of the rental period, late return policies, and responsibilities of the renter regarding care and maintenance of the costume. The Archive offers rental periods ranging from one day to a week, but longer terms can often be arranged. Late returns may incur additional daily charges. Renters are required to return the costume in its original condition.